the postcard scenery of salzburg is a true phenomenon.
every time i looked into the aqua blue-green of the river,
i couldn't help but mentally photoshop in a floating drowned body, to balance the pure serenity of the scene.
morticia addams, that's me.
we walked along the water & ate at the nordsee, which was an all seafood place--prices were skyhigh, but the shrimps were perfect. the swiss franc & the euro are dancing on the grave of the dollar...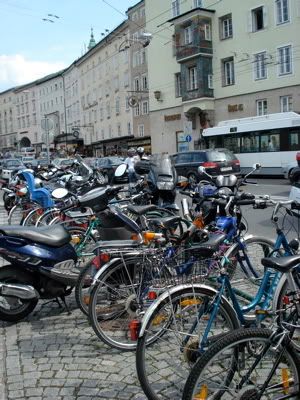 we went to a marionnette show of "hansel & gretel" and i was enchanted by the puppetry, but had to leave, as our show cancellation was just going down during that time, so i was too distracted to watch the whole show. sad but true, as metallica says.
the birthplace of mozart is a bit like the georgetown of my youth, shops and restaurants along the water.
my first time in austria...
we pushed on to switzerland for the gampel festival, where every direction you could look was solid gold breathtaking view.
one of the bands playing was a group of bag-piping vikings who played all manner of homemade industrial instruments & sported runes on their costumes...i watched from sidestage & made little movies.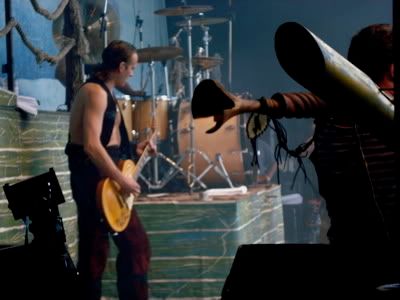 we stopped at the truck stop and i phootographed the swiss chocolate offerings.
eric said the dining area in catering was like a mad mash-up of christmas and halloween, and damn if he wasn't right. bright red tablecloths with orange orange candleabras and scattered sprays of greens...what? eric is doing the reporting on the tool army website,
he will set the record straight....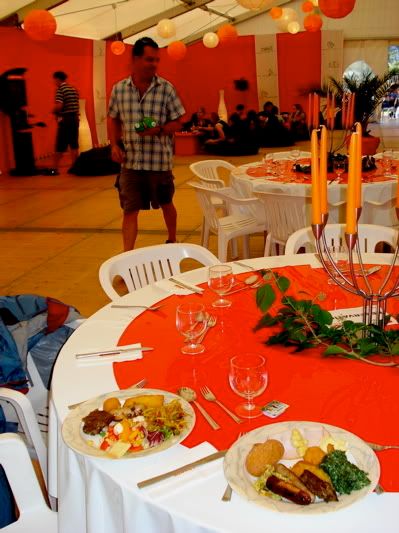 i am now in belguim, on the last night of the pukelpop festival,
we just shared the bill with NIN and kings of leon, trail of the dead & sparta. LaCuna coil cancelled but they are playing on our stage tomorrow...motorhead is down at another stage, we will all dash over to see lemmy (but who is playing keno at the rainbow??)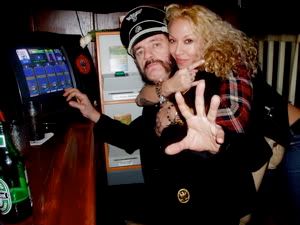 tomorrow we hit Holland, and i am working on 3 hours of sleep. still haven't mentioned more than a sliver of what has been happening...tomorrow?