am in Canada, woke up this morning at six am to an amazing view of evergreens & snowfall, mountains & ice. we crossed the border and lost a few of our guys to the new laws governing entrance, and so we have a few Canadian pitch hitters (pinch hitters? can't be sure of the terminology, at ths point) Our few left-behind guys will simply have a week off and sit in a hotel room, awaiting our return to collect them. This happens alot more these days, as the US border tightened up, other countries responded in kind.
When we arrived in Saskatoon, it was 6*F and no kidding, the winds were knife-like. It was so beautiful though, like an old fifties movie on those snowy streets. I was, as usual, in a bit of denial, so i didn't bring a coat or snow boots or mittens. i do have my hat, though. I saw my sister over Thanksgiving, and she took me thrift-shopping in Denver. We drove around to a treasure house of a store, where prices are still sitting somewhere in the 1980's. I found a fantastic made-in-Ireland wool catholic-school-girl type skirt, some toasty sweaters & a mohair scarf that looks like the pixies made it. still no coat, but i think it will be ok. It was so fun to see her in her new cozy house on the water, complete with geese.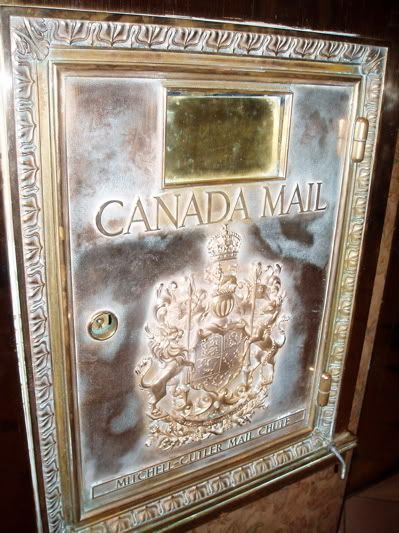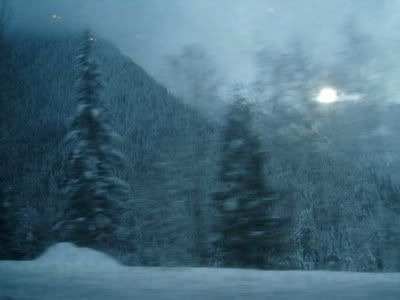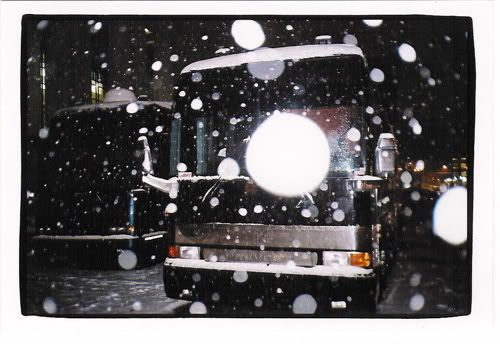 haven't downloaded all my photos from Houston & British COlumbia & other points of interest, i will have to do some work tomorrow on the day off in Victoria. In Texas, I went to see the Lucy exhibit—did i write about her? They didn't let me take any photos in that section there, but i was proud of Houston for presenting this exhibit, in this time of rampant creationism & elements of fear.
So instead took this photo for miss Red the lioness, one of her sisters...she has been banking the home fires, caring for my mister Batman & also, as it happens..... the ever-lovin' Spice Girls.
That lady-- she can do it all. thanks alot, my friend.


I toured a very thorough gem display, i got shivers more than a few times of the beauty found in the rock.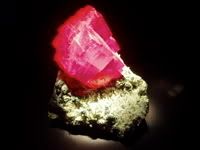 Here is the view from our hotel there, the science museum, which i walked to from the hotel, also had a butterfly wing which you can see if you look up in the left corner of the photo, looks like a big cage, and butterflies of all species flew around my head..


more soon, i am leaving out whole big parts of this tour, but i can't keep up lately.
Meanwhile, my radio is blowing up, people are calling, something is happening here on the Kelowna stage....let's go see.