Life is moving at warp speed, I have to say, I am enjoying the mileage piling up on my frequent flier accounts. Flew alllllll the way to Australia, in support of two bands, both headed by my much-beloved boss, Maynard James Keenan. A Perfect Circle and Puscifer, both playing mostly different days, but on two wild occasions, playing on different stages at the same festival...a mad dash, and all done with grace under pressure. I have been working for different versions of all of MJK's bands since 2001-- never a dull moment.
We landed in Brisbane and had most of a day to ourselves before the first round, so I wandered the city and helped our production mgr Kahuna celebrate his birthday.
For the Soundwave Festival, the Australians assign a liaison to the bigger acts, we all got bag tags with BT on them, for our fantastic guide to all things Aus, Ben Turner. He runs the Enmore Theatre in Sydney which I fell in love with. (I see AFP is playing there in Sept, hope she gives Ben a big ol' kiss from me..
here's the Enmore lobby: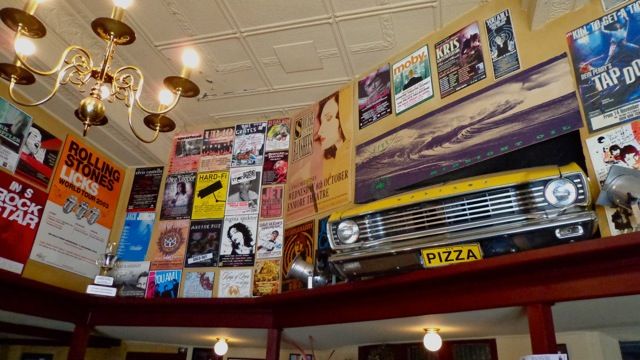 can you see the Sydney Opera House behind me? my runner Maria had a better time of keeping her hair out of her face in the wind.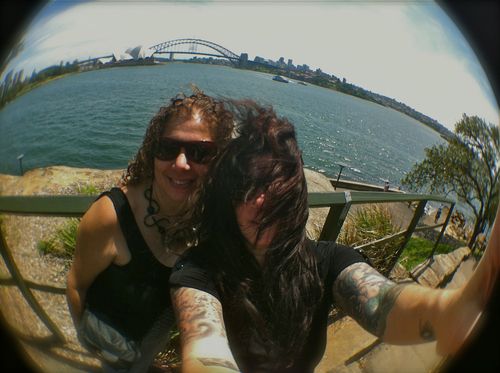 I walked all around downtown Sydney, and took a break in the cools of the Aquarium. I am spoiled by the brilliant Baltimore aquarium, so I was slowly kicking my way through the beginning, until I got to the tunnels where you walk under sharks and stingrays and manatees and all manner of swimming creatures. I stayed transfixed for hours.
i took so many photos, but I will only post a couple, just know, it was a life-long dream to be that close to walking under the sea.
look at this crowd (behind our drummer, Mr. Friedl):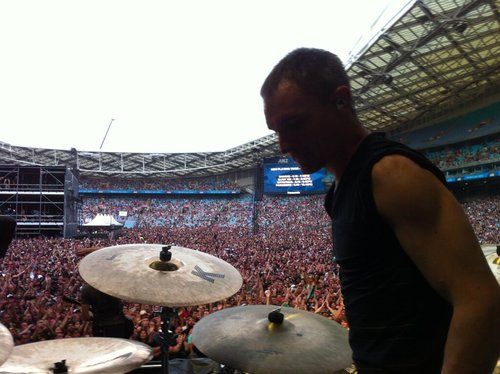 (photo by Joe Paul)
we had a night off in Sydney. Sarafina, our friend who moved from LA to Aus a few years back came and met me, and I told her I wanted to go to the world-famous AC/DC Cherry Bar. SHe agreed, with the caveat that it's a touristy place but that our laminates will get us in front of line. Before, heading to Cherry, we went to the Lucero show at the Palace, courtesy of Ali, and it was such a gorgeous bit of the Deep South down undah.
Sarah at our hotel bar!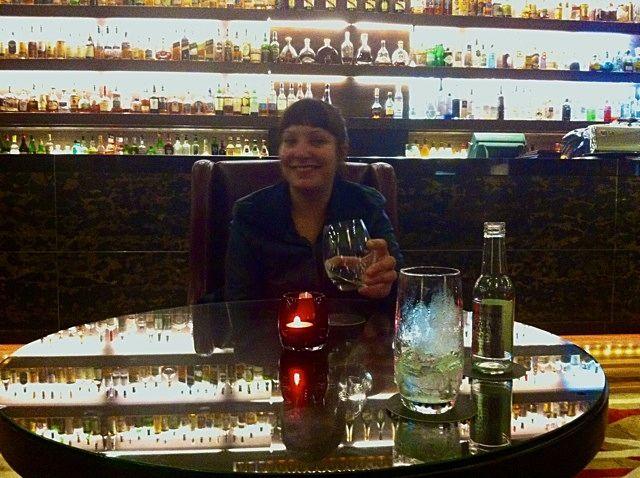 the seats at Cherry: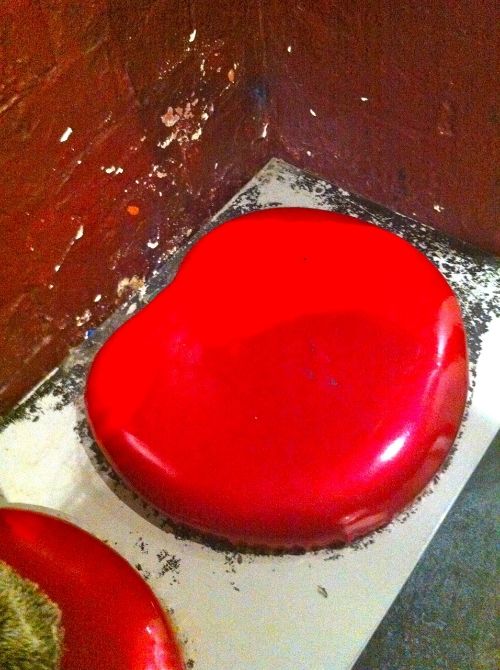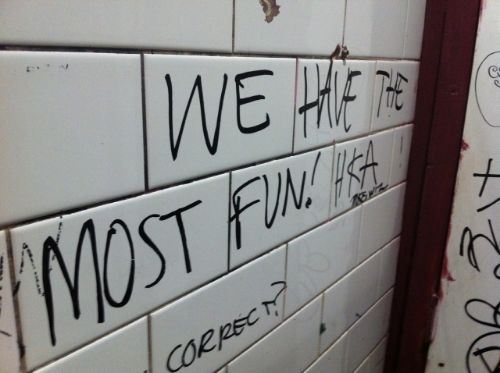 It wasn't crowded at first, but then I started seeing all the security guys roll in.... the whole trip was constant roadie reunions, the band & crews of Garbage, Slayer, Tomahawk, Metallica, Blink etc all meeting up, I saw friends I hadn't seen in ages.
our TM with actual Roadies chips...
we had a ferris wheel in catering in Perth--(Joe Paul & Billy H.)
Allers and John Laff load out the Blink camp, just after I got back from seeing Ghost on the faraway stage: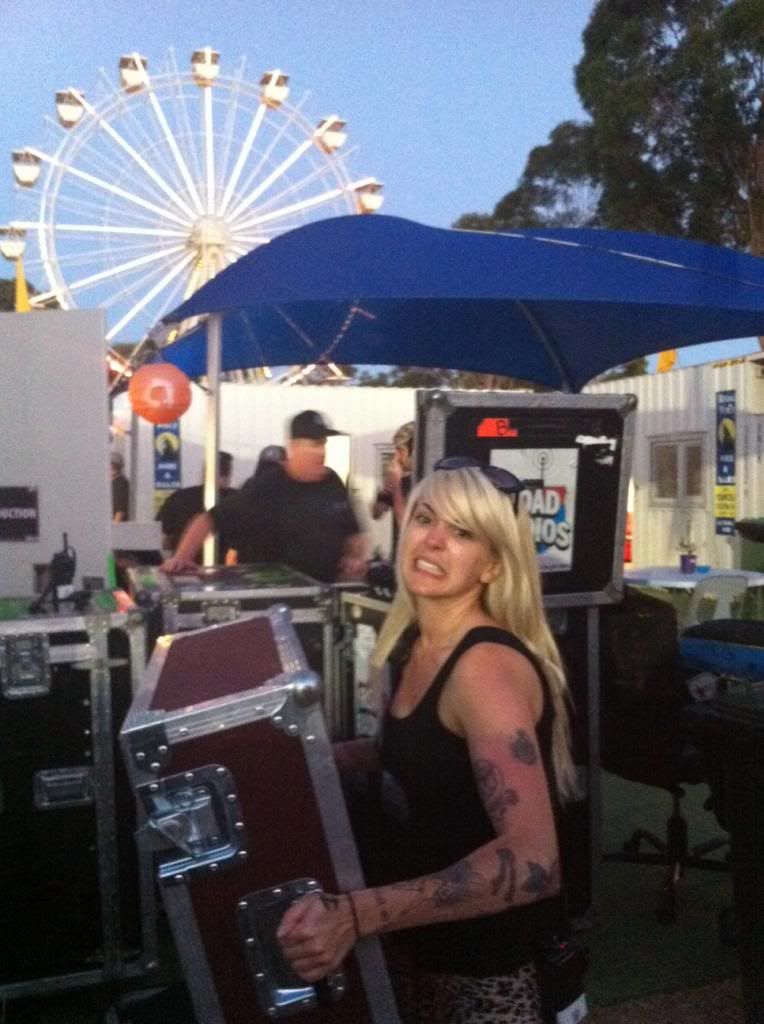 Someone told me that Australia was like America 25 years ago in many things but prices (man, was it expensive) shopping in Australia, I found great magical things: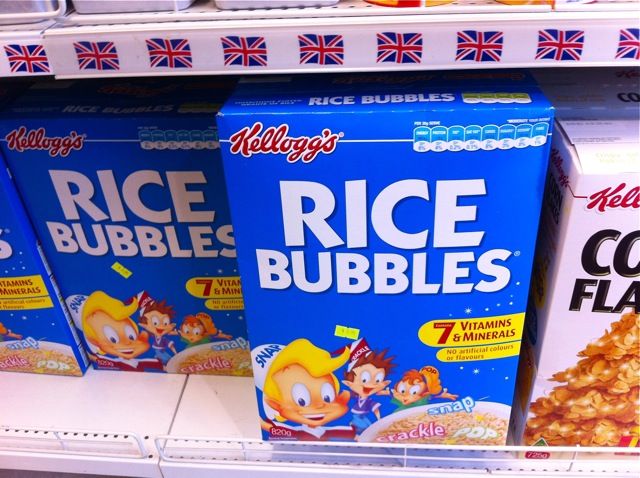 American metal in Aus!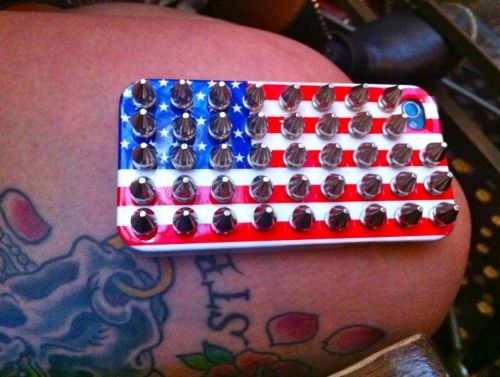 we had a half day off in lovely Adelaide, I was sad to leave there:
flying over Perth, look at the difference:
What a trip--
I was home for a few days, before I was called to SXSW, for a quick meeting with Neil, that blog will be detailed over HERE on the Neverwear blog.
On Wednesday i fly to Brazil, and we do the rounds of Lollapolooza, which I can't spell... stay tuned!