ok, in this town, oscar fever is no kidding around.
especially after the three month writer's strike...
hollywood needed some flash & some infusion of cash that parties & prep will bring.
i know the oscars were last week, but i have been a little bit behind & now playing catch-up. been working some of the Eagles rehearsals at the Forum--witchy woman!
two days before the oscars, Drew took me down to the site for a look at the set-up.
the sky was stormy, but sun was giving a strange light. We took the roof off of Ghosty and drove over to the hollywood & highland complex.
After a wonderful lunch of sushi & shabu shabu...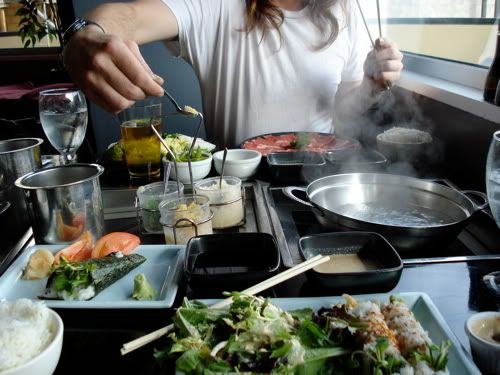 we did the oscar exhibit, where they have everything a movie fanatic like me could desire. some of the Hitchcock storyboards from "the birds".
a tv news crew was filming while Drew did his acceptance speech. this year he didn't knock over the podium, he was ready for the short leash they had the (very heavy) award on.
and so. diablo cody won an oscar, good for her. it confirmed my belief that really you can accomplish magic if you put your mind to it. i wasn't such a huge juno fan, the dialogue felt a very self-conscious to me, a hipper-than-thou scene. i thought the stand-out performance was jennifer garner. so very still in the role. go little elektra.
anyway...we looked out over the red carpet, and watched the lighting techs & riggers get things ready for the event.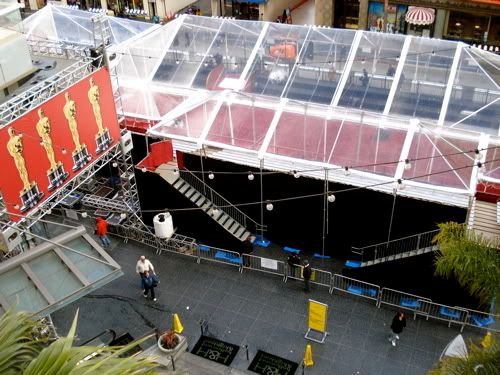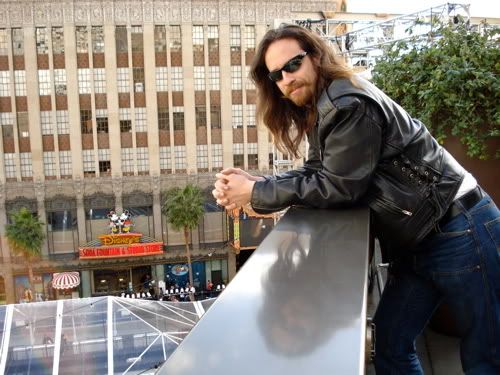 oh, and look at the wallet chain Drew made for himself...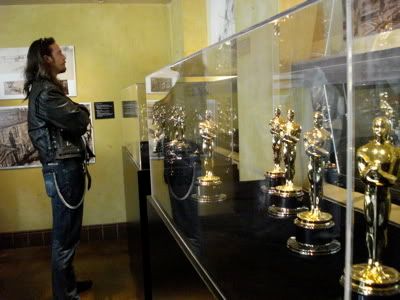 true confession, when he first told me he made jewelry, i secretly steeled myself...what if i didn't like what he made? but no, i love his chain mail work, it is beautifully crafted.
going to make a webpage for him to sell his work, he has some gorgeous designs. for christmas we got together on a pair of earrings for his sister Heather, i want to make more jewelry with him...!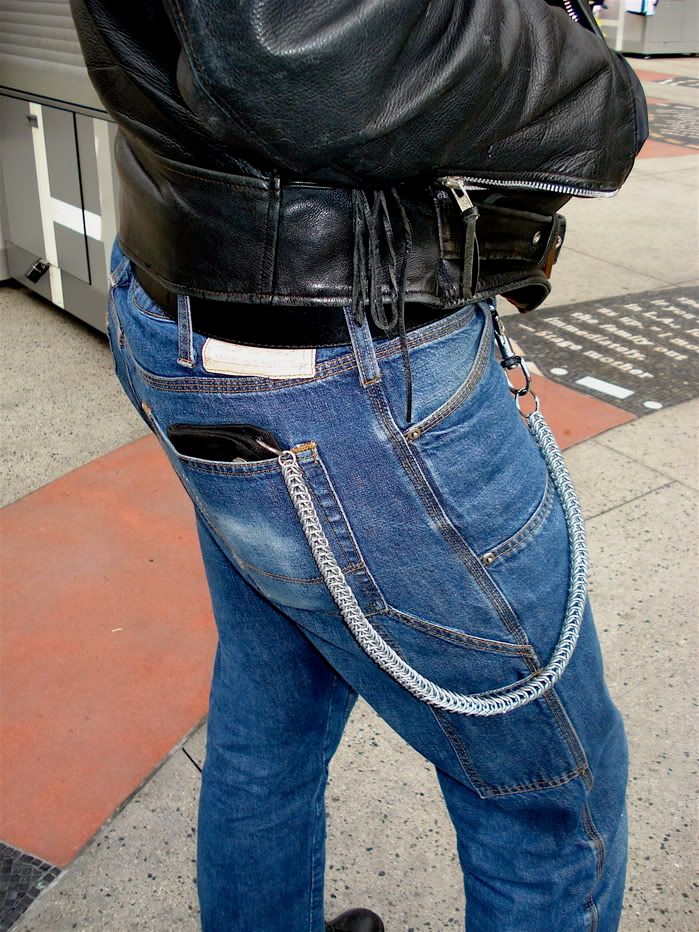 Malena wants him to do a chain mail line for her collection (malenacollection.com)
here she is wearing some of the jewelry we did for her line...