an open love letter to Budapest. I have always wanted to go there, my friend Andras is Hungarian and he has painted a magic picture of the place...he is right, to be sure.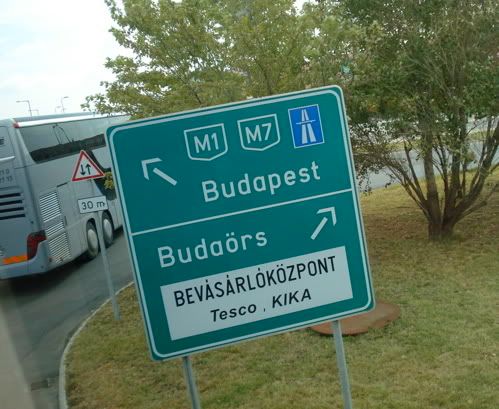 you can see one of our buses in the photo...
Boss has been trekking here to the Hellboy film set to observe the mastery of Guillermo del Toro... we invited those kitty cats to come to the show. Sadly, they had early calls for make up so couldn't make it.
We rolled in through the town toward the festival site and met a car about 40 minutes out to guide us in to the Obuda Island point. Our bus has non-sheer windows, we can see out but they can't see in. So as we slowly made our way in, all manner of fan was primping in the mirror surfaces of our bus and/or drawing through the dirt collected on our sides. The site was covered in real tents & those makeshifted from garbage bags. a filthy bunch, but good spirited, they were really having a good time.
When we did arrive, it was a paradise, with open bar & huge fancy Hungarian spread. I tried real goulash. We met so many wonderful people, i will return. Our bartender was Greek/Jewish blend, he told me he had never met a Greek/Irish blend and that i may be even more of a special case than he thought he was... here is the Harry Potter film ad in Hungarian (note to AMF: i bought the UK edition of HP)
I didn't say much about Poland, but not because I didn't have much to say. Au contraire. Things were much like a faded Kodachrome there. it was a ghost city, and the people were so beautiful. words are not coming to me easily tonight, have ahd a long day...our bass player hung out and signed autographs for the kids way after his bus should have rolled, they were so excited and grateful.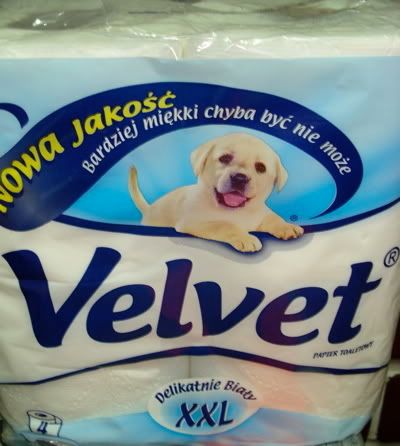 some typical Polish products...
here is a photo i took in the rain while our bus got gas:
we had to cancel a show in Salzburg & i will post photos of that gorgeous gem of a city, but not yet. On our long drive to Switzterland, we watched the entire series of "Funland", we got so hooked. British dark comedy, we didn't want to move out of our seats....