i can't calculate the number of hotels i have visited in my life. "the shining" hotel was my first real reference point & remains to this day, a huge mental influence. anne & i lived in the big scary atlantic hotel for a summer in ocean city, when we were roommates @ 16 years old. we swore it had several ghosts haunting the creaky oceanfront boardwalk location.
since those days, i notice things, truly, the little details.
many of the places we stay on tour are big corporate entities that attempt to squash out any bit of personality and difference, encouraging the big box fast food mentality of same-same. the identical lobbies, the safe carpet choices...fooey. give me something like the ducks in the peabody hotel in memphis.. there is a big ritual of bringing the ducks in and out of the lobby fountain each morning and evening. really charming. (silly me, i forgot to take photos)
my routine when i get into a hotel for a day involves a hot bath, a visit to the hotel gym and/or a walk around the building to check out the surroundings. a proper recon mission, usually. i always find the pool...room service will be a whole seperate journal entry... sometimes, i just lay about the place, thinking: i must really get something done. on days when it is raining in our day-off city, sometimes comes a relief of knowing, well, it is just not necessary to go out in this... we do work hard and have to have a bit mental battery recharging...
that said, here are a few details of hotel rooms past & present.
this is a nice version of the hotel room chain guard, here in baton rouge:
i stayed on the 13th floor for the first time ever on the tour: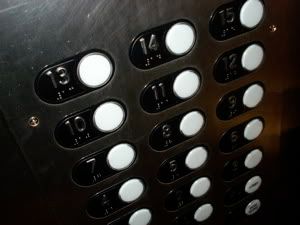 reno had slot machines right up to the front desk of the hotel. good thing i have no gambling in my DNA.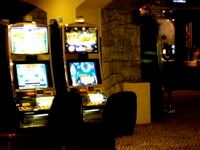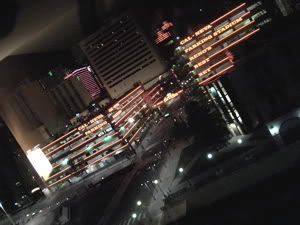 this is oklahoma city's version of the batphone.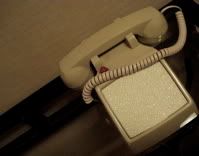 this is a personal favorite, the sounding out of the alarm system---
or as tommy lee would say: can i get a whoop whoop?!:
sometimes you get a nice robe (& don't steal it, not good for your karmic tally):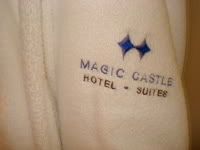 sometimes you get shelter (tornado alley,baby!):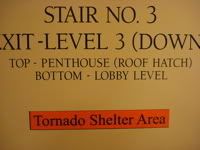 sometimes, you just really can't be armed (yes, this was in the midwest):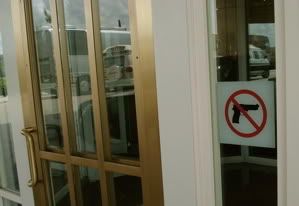 and almost always, the view from the hotel room window can break your homesick heart: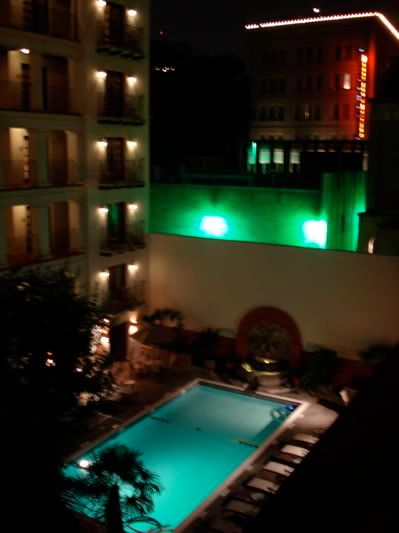 today is a day off baton rouge, lousiana.
..abby just called and gave me some tour-guide tips for the area. she is out on josh groban in the UK, and she still knew i was having a day off here, thanks, doll! the thirsty tiger, tsunami sushi @ shaw & the bike path along the water...hmmm. what to do first?
oh wait...it is raining outside...