hello 2011!
happy new year everyone---
this year came in like a lion---
2010 was the Chinese year of the Tiger which will give way to year of the Rabbit,
a much-needed break from the ferocious fangs of the hard-work tiger year...
travelled all over the country in 2010, this year we hope to stick closer to home.

I very much missed being with my own family this Christmas, but we all made a pact to give to charity instead of buying each other presents. Drew & I chose to give to Valley of the Kings, a tiger rescue in Wisconsin that we will visit in two weeks-
Bill did break the rules with some great Medieval push pins for Drew:


owwwy!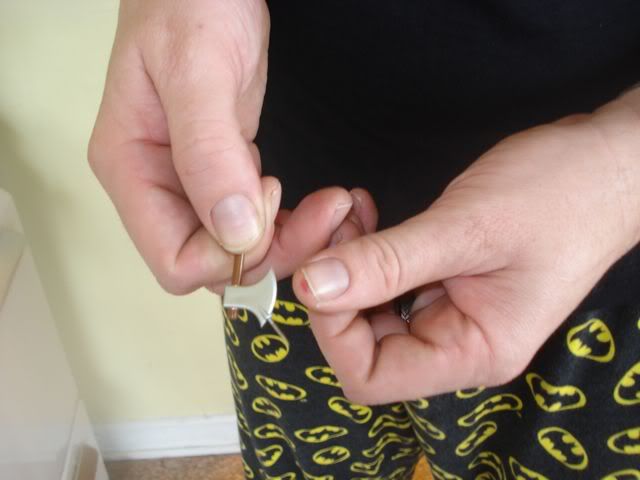 i too bent the rules and got my brand-new husband a present, a custom made leather jacket.
Chris Francis of Lovecraft Leather, met us in Las Vegas when we were there with Roger Waters around Thanksgiving, to measure Drew for his new jacket.

jacket fitting:




about a week later, Chris brought over a small mockup, to see if it would fit Drew:

and in another few days, viola! he had the jacket in hand--



look at these details:



last thing, Chris sews personalized tags into each of his creations, amazing work!!:


we drove down to San Diego to spend Christmas with Drew's lovely family.
got a hotel on the beach so we could wake up and throw our new year rock wishes into the sea.
Drew wears his "gorilla feet" *shudder: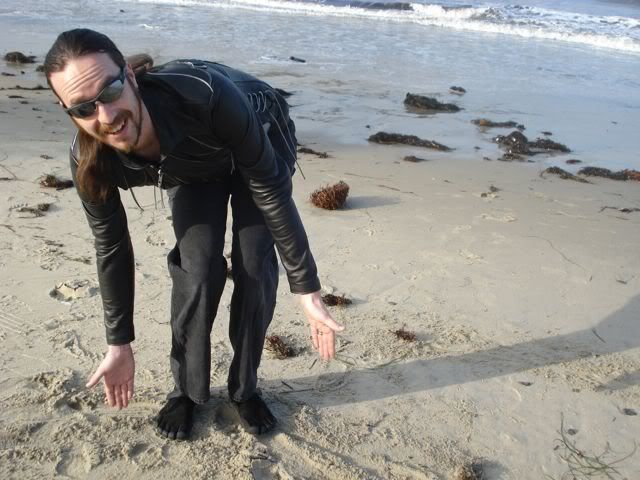 the seagulls were out in full effect--

Sean plays with his new helicopter from Uncle Bill and almost takes out his aunt Andrea!




Christmas morning:
Santa!



My in-laws threw us a little newlyweds holiday open house and many friends showed up:

love Peggy's necklace!


and Sean's Obama shirt:


new baby Aurora:


Eli and his Mommy: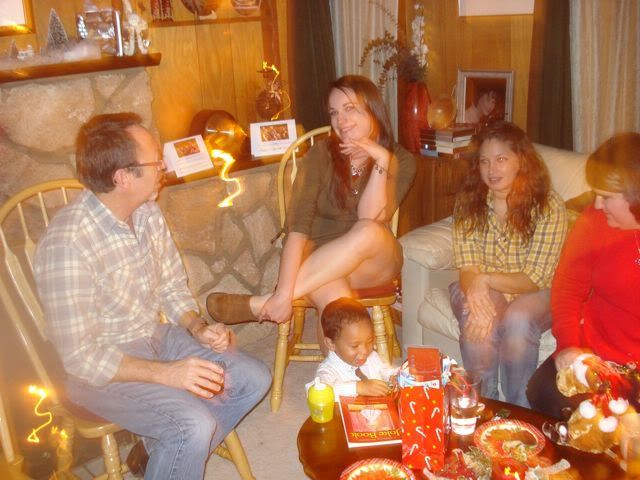 Sean says thank you from the lights of the Christmas tree...


we came back and threw our first New Year's Eve party as a married couple.
Vanessa, Chris and Drew model their Lovecraft jackets:

Drew shot off fireworks (some sparks caught the lawn leaves on fire, so we moved out in to the street)


here are Pam & Drew:



Tomorrow we begin to ship all the promised posters for THE PRICE, a job so big, we hired the kitten to help us roll posters... she gets paid in food: