we did it.
from mardi gras to superbowl to home.
here are some photos...
i flew into New Orleans on thursday,
on the plane with me? hulk hogan.
just so happened he was to be king of bacchus.
my airplane was nuts, they were all taking photos of the old wrestler.
who knew how popular he was? didn't realize....
Red picked me up at the airport
and we went into town.
weather conditions cancelled the first parade of the weekend,
so we went across teh street from our hotel to meet
our friend judd in town wtih kevin costner,
who was representing the endemyion (sp?) crew.
beads were being thrown from balconies.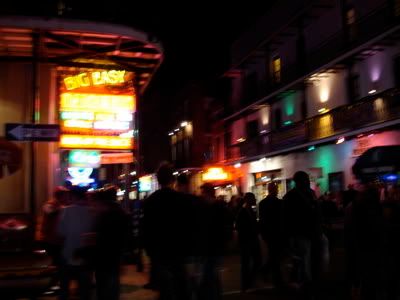 we went to the dungeon, where Red got proposed to.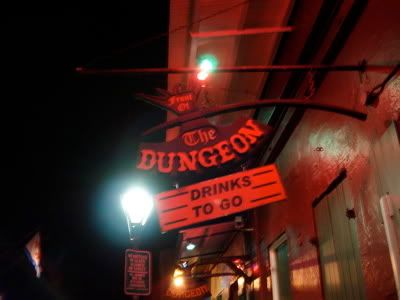 next day we got up and had a little gumbo in the quarter before pushing off.
this one is for the psychic mlle. Malena:
we headed off on the I-10 west and stopped off to see Miss Abby, home on a break from bon jovi tour.
she took us to the LSU campus to introduce us to Mike, the tiger, who was snoozing in the sun. he stole my heart: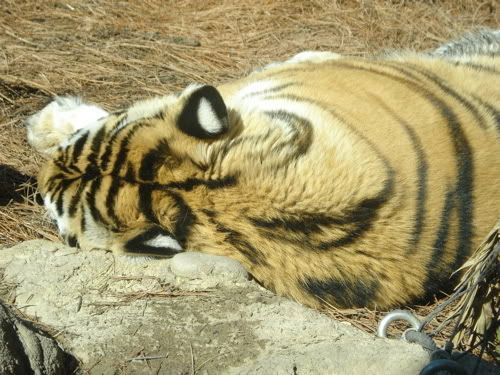 we had perfect sandwiches here on the recommendation of Scotty:
we mostly followed the bad weather, here was the fallen sign of our cheap hotel in texas:
then we stopped in the caves of sonora, for a little tour. peacocks greeted us in the parking lot, fearless birds.
the caves were warm, humid and dark. our guide was very imformed, and i had never really been that far into a cave before.
he said that the show caves were very controversial because of man altering nature. i understand that argument, but i was very grateful to have been able to visit a site like that.
look: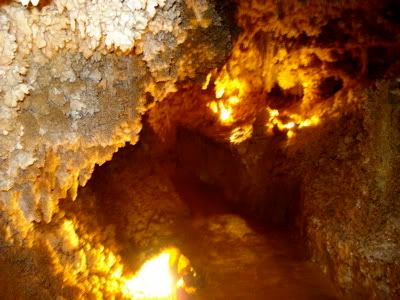 this was called the horseshoe lake--my favorite spot in the cave: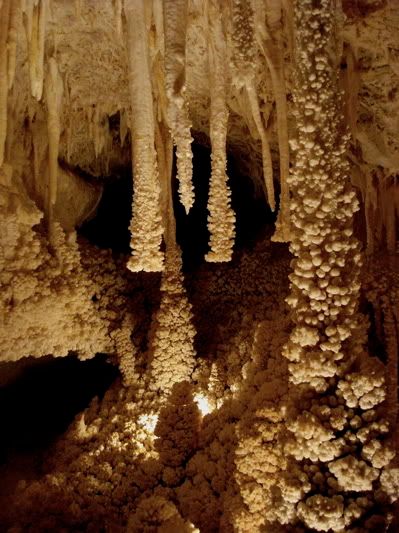 the hotels were different than on tour, our shampoo came in soy sauce packets:
it was a good and easy trip for the most part, we stopped and photographed things all along the way.
we saw a serious accident in phoenix, right as the superbowl was starting, hope they are ok.
the sunsets were beautiful and we only ran into some rain in california...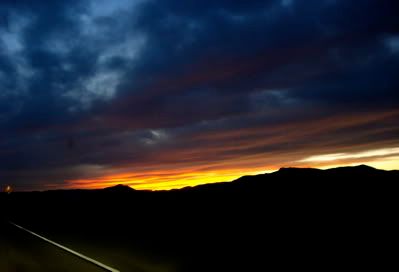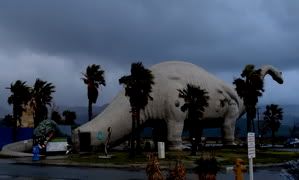 the skyline coming into hollywood, home sweet home: welcome to LA, Red.