Nancye & i drove up to SF in June to see our good friend Hadley, who moved to New Zealand 5 years ago and was back for a visit, and i had such a great time in that fine city. I was too busy to do a entry about it, and now here i am, going back to SF for the wedding of my friends, Cheryl & Sven...they are to be married at Stinson Beach, and i am looking forward to getting out of LA for a weekend...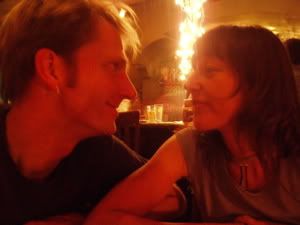 as we were driving into SF, we got a phone call from a friend, "oh the Bridge is closing for the month, so you'll have to go around.." !!! what!? we luckily misheard, it was only for the night, but we had a little momentary panic as we had booked a hotel in emoryville, so that we could go back and forth in the city as we pleased...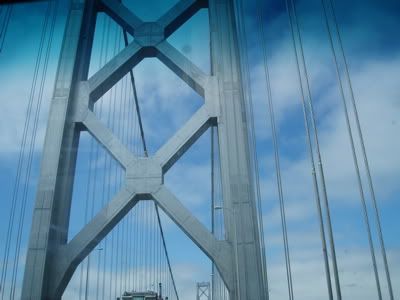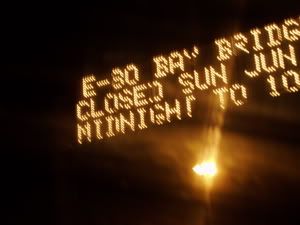 it was so good to see Nancye for such a nice long weekend, and it made me realize how awfully much i have missed her...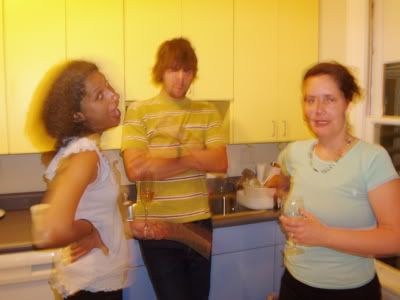 our trip up was based on going to different places that Hadley has missed during her time in NZ, so we made a list: cafe Fanny for the coffee
, Picante for the mexican food
, the drugstore for a million things she can't get there in Wellington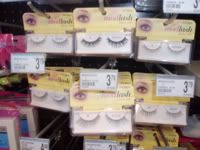 , Cha Ya for the amazing all-vegetarian sushi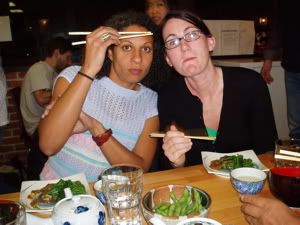 , to see Jenn Jones shop "the candy store" and so on...she also brought us some NZ treats, which i completely forget the name of, something crunchy-esque.
we found our way to the big weekend flea market, and i bought all these keys you see here, a beautiful old lacquer abacus, a FEAR comic (truly beat up, but still i had to have it) & a "wink" ginger ale glass, very happy about these purchases...
i also gave Dabiday a call, he came out and met us for a little afternoon of coffee & shopping...
and we ended up the trip by seeing young Wes, who has moved into Cheryl's old artsy workshop--always love to see the Westic, gonna miss you on tour, buddy...