two days off in Biarritz, France, a big surfing town. this crew really needed a stopover, we had a half day off in Frankfurt, Germany but we needed to get off the bus for awhile and step into a town. Renee & I found this little shop in Frankfurt. Where could we get away with these outfits...? sadly, i left them there...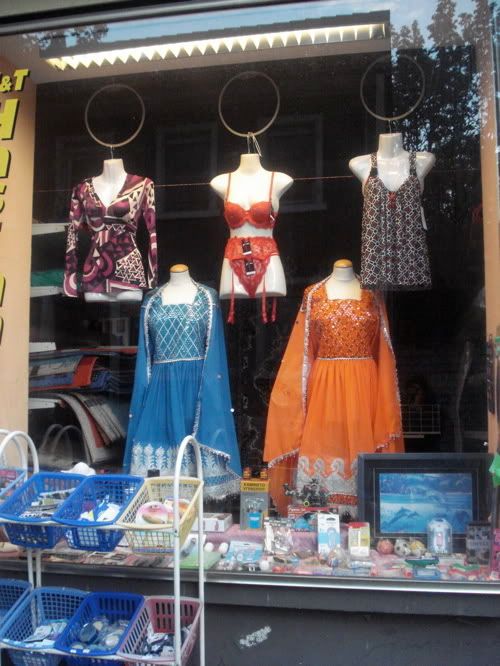 these goldfish swam above our delicious grilled dinner...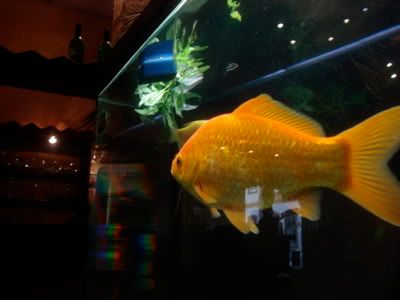 Back to our two days off...luckily for us, there was no room anywhere else for us but Biarritz. A seaside town in France, up by the border of Spain, it was a slice of beauty, with French Mexican food & their version of margaritas... and lovely people.
We whirled around the resort and spent our euros with no regrets. Our hotel, Tonic, was seated next door to a pub with a boat theme, delicious pizza & the boys were all in love with the saucy French waitresses.


Walked the beach at night and i slept with my window open, hearing the surf hit the shore over & over. put me into a deep deep sleep.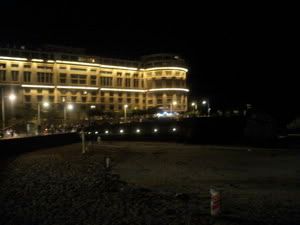 The next day we found little treasures in vintage shops, but oh so expensive...i mostly window shopped & day-dreamed. Resting up for the next bout of shows... Spain, I was so sorry not to have more time in your borders. Next time.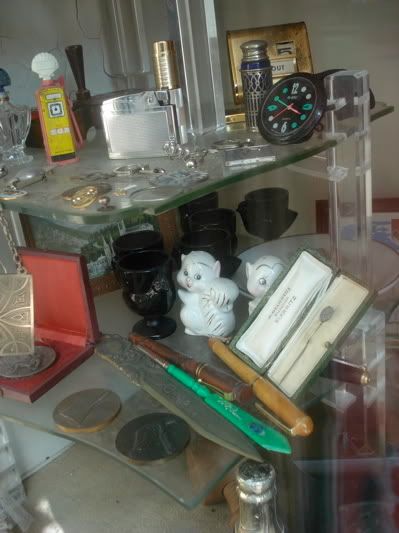 after that we went on to do another co-headliner with NIN in Italy, we even shared the production office with them, it was a cozy little family. The Trail of the Dead guys were there too, **shouting out to Leroy! The convergence of the crews was such a blast...

today we have a show day in Zagreb, Croatia....former Yugoslavia. Our production office looks like a true war room, we have a conference table that is a big wooden circle & we are on the phones constantly today, sorting out every little detail that can go wrong on this final four in a row of shows...I will download photos that I took next post, Zagreb, a truly amazing city, with millions of beautiful people and skies of electric blue. This morning though, show day, i woke to pouring rain in the hotel...Tomorrow Serbia, and we lose our tour buses. Charter plane to Athens and then Istanbul and then a ka-billion hour flight home...home sweet home...